Afghanistan Outreach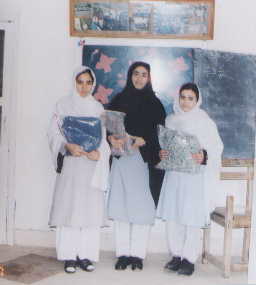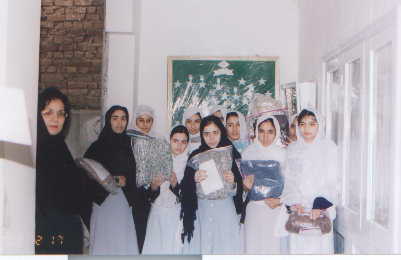 Photos taken at the Ariana School in *Peshawar, Pakistan

Founded in 1986 by Mrs. Fatana Gailani
http://www.afghanistanwomencouncil.org/


"The Afghanistan Women Council (AWC), founded in 1986 by Mrs. Fatana Gailani, and located in Peshawar, Pakistan, runs the Ariana School, the Mother and Child Health Clinic in Peshawar Pakistan, which provide education and medical care to refugee families, and the Nazo Ana Clinic, a 20-bed hospital in Kabul, Afghanistan, that kept its doors open throughout all five years of the Taliban regime. AWC also manages a humanitarian relief effort for newly-arrived refugees and publishes the monthly Zan-e-Afghan (Afghan Women), a journal about women's and children's rights. The Afghanistan Women Council has worked for seventeen years to restore to Afghan women and girls the rights of employment and education, to rehabilitate the Afghan people through acts of reconciliation, and to establish friendships with similar organizations in both Muslim and non-Muslim countries."


Visit: www.afghanwomenssupport.org
* "Afghan women gained their rights throughout the 20th century, and in 1964 they helped draft their country's constitution. They served in parliament and practiced medicine, law, teaching. The Soviet invasion of 1979 and the subsequent war of liberation from Soviet rule left hundreds of thousands of Afghan widows and orphans. After the successful takeover of Kandahar by the Taliban movement in 1994, and their coming to power, Afghan women were removed from all spheres of public life. Girls were forbidden any formal education. Women, even widows, were forbidden to work to support their children. Any infraction of these oppressive rules resulted in imprisonment, if not torture. As a result, there has been a huge migration of women and children into the neighboring countries of Pakistan and Iran. In Peshawar, Pakistan, forty miles from the Afghan border, refugees have had to beg to survive and have lacked basic health and education. Nonetheless, it is women who are leading the humanitarian work in the refugee camps today, many of them survivors of a time when they were free citizens."